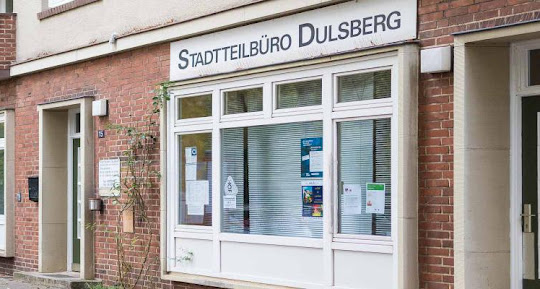 Welcome to the district office Dulsberg
We are here for you! With us you will find an open ear for your ideas, questions and concerns.
The district office is versatile, because in addition to the classic offer of a citizens' office
is not only the task of district development and the office of the
district council located in the district office, but also with the KulturHOF and the
Reading house, the culture of the district is an important part of our spectrum. Also the rental
of our rooms (KulturHOF | MMH) for residents, tradespeople and associations
Initiatives is part of our work.